Felted Funnel Neck Sweater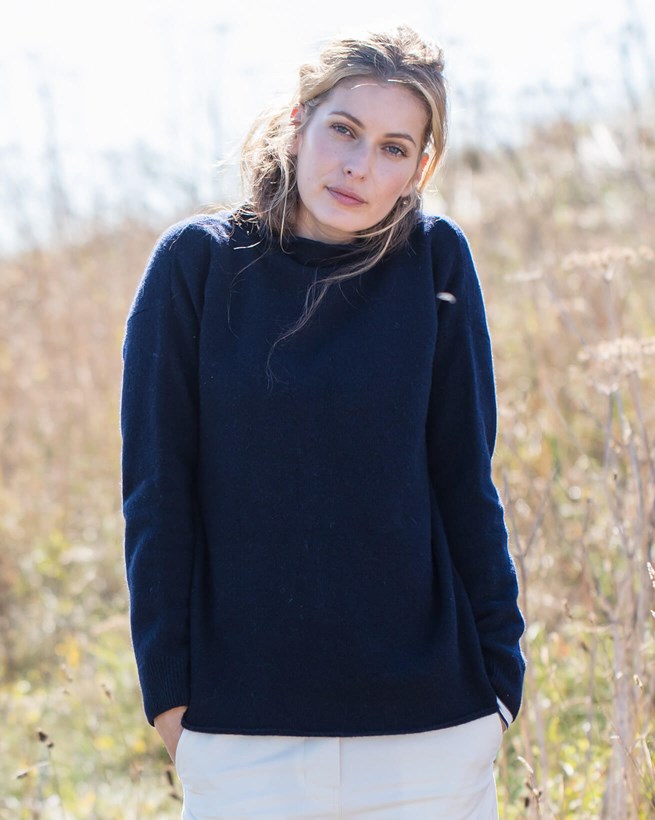 Felted Funnel Neck Sweater
Product Code: 7400
Free Standard US Shipping
Price includes US duty and taxes
Free Returns on all US orders
Product Details
• 100% felted lambswool
• Funnel neckline
• Made in Europe
Blurring the lines between crew- and roll-neck, our felted funnel-neck jumper will quickly become your throw-it-on-and-go layer. The felted lambswool construction provides cosy warmth without weightiness, while a tunic length and lightly rolled edges offer a great way to frame seasonal looks.
Offset the slightly laid-back fit by tucking it loosely into slim-cut jeans, layer it over nautical stripes or add capri trousers and low-top trainers for a carefree look that trips from season to season.
Model:
Model usually wears US size 4
Height: 5'8"
Wearing UK size small here
Features:
Length: 68cm
Sizes: S (4-6), M (8-10), L (12-14)
Reviews
Felted Funnel Neck Sweater
Add a review
By submitting a review you confirm that you agree to our T&Cs
Sorry, something went wrong. Please try again or contact us to report this error.
Thank you for taking the time to post your review. Your review may take some time to appear in the list of reviews, as all reviews are manually checked to prevent spam.
5
C sykes
Posted: 29 Mar 2019
Very nice jumper, slightly snug, lovely navy colour.
5
Catherine Shaw
Posted: 26 Mar 2019
Absolutely gorgeous! Nice, medium weight, soft fabric, great length and good sizing! I love it!
5
PAMELA MOFFATT
Posted: 20 Dec 2018
Got my second sweater and its beautiful, colors are fab, warm and soft , great length , arms nice and long
5
Suzanne Ferguson
Posted: 19 Dec 2018
This is a bit snugger fitting than most of the other Celtic jumpers but after reading the previous reviews I purchased the charcoal & oatmeal in large. It worked and is warm and cosy, not as long as some jumpers I have, but very happy with it.
Loading reviews...