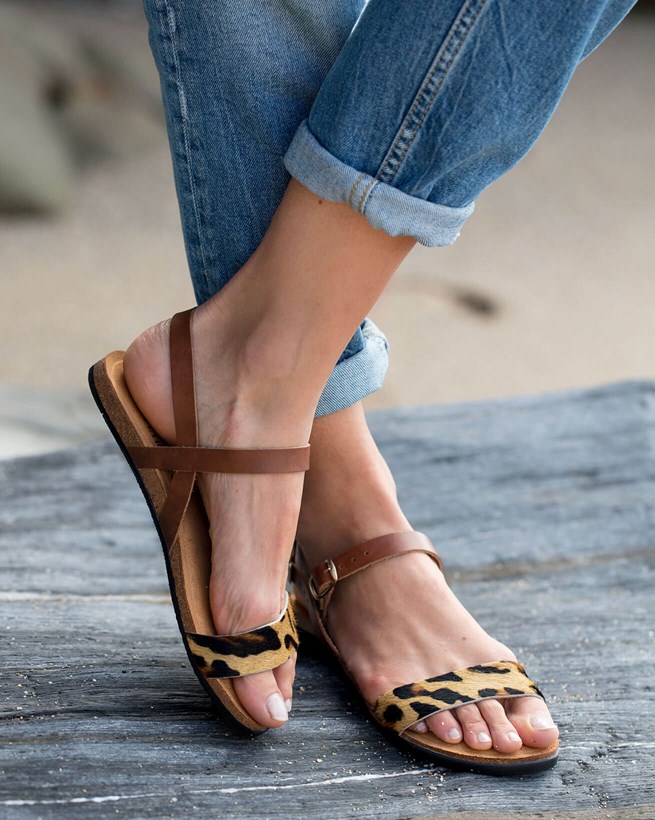 Leopard Print Sandals
Product Code: 7583
was: £70.00
now: £35.00
save 50%
Free tracked shipping to Canada
Price includes all Canadian duty and taxes
Free returns on all Canadian orders
Product Details
In a combination of soft brown leather and textured leopard print, these sandals are both comfortable and practical, whilst looking luxuriously on trend. Perfect for exploring the coast or city, take our leather leopard print sandals on your next adventure.
Leather upper, rubber sole
Made in Europe
Use a neutral cream and a soft cloth to polish the leather and a brush for the leopard print strap.
Reviews
Leopard Print Sandals
Add a review
By submitting a review you confirm that you agree to our T&Cs
Sorry, something went wrong. Please try again or contact us to report this error.
Thank you for taking the time to post your review. Your review may take some time to appear in the list of reviews, as all reviews are manually checked to prevent spam.
5
Diane Sheriff
Posted: 12 Mar 2019
Super style and sexy.
4
Briony Hill
Posted: 12 Mar 2019
The sandals delivered are not the same as the ones on the model's feet, but instead like the ones in the other photos with the leopard-print crossbar going all the way over the sole instead of just to the top of the sole. The difference means that they do make the foot look wider than the ones modelled, but they are still rather nice.