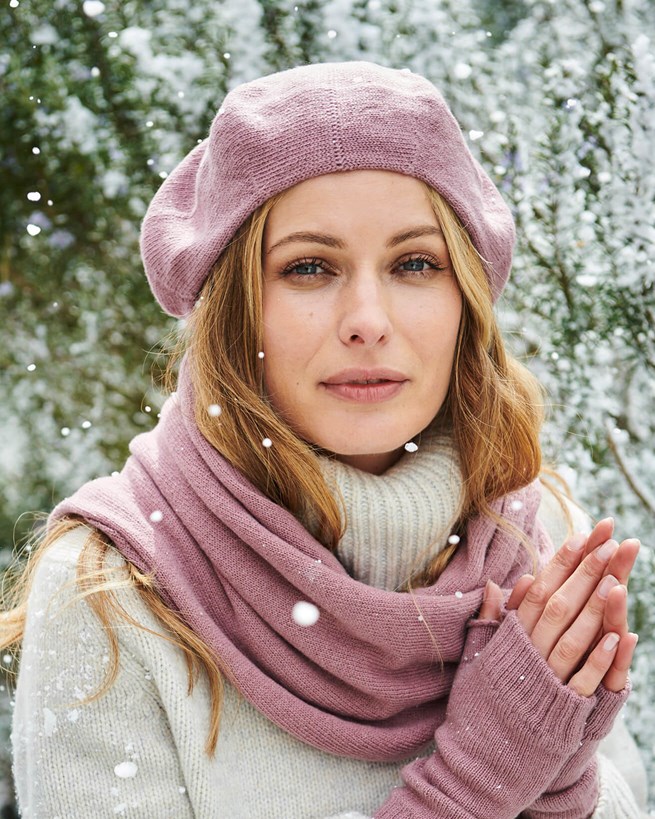 Cashmere Beret
Product Code: 7489
£65.00
Choose size: 1 Size Only (Only 1 item in stock)
Colour choice: Taupe Blush Size choice:1 Size Only Price:£65.00
Free Returns and Exchanges
On all UK orders
Product Details
Made from pure cashmere, one of the rarest fibres in the world, and knitted for us at a 200-year old family-run mill in Scotland.
100% Cashmere
Made in Britain
One size
Add a review
By submitting a review you confirm that you agree to our T&Cs
Sorry, something went wrong. Please try again or contact us to report this error.
Thank you for taking the time to post your review. Your review may take some time to appear in the list of reviews, as all reviews are manually checked to prevent spam.
5
S Goodale
Posted: 13 Dec 2018
Have bought this as a Christmas present so have not tried it myself, just admired it! The taupe blush colour is lovely.
5
mary moe
Posted: 19 Nov 2018
Great look.....great material for a beret!
2
ophelie o'hanlon
Posted: 29 Jan 2019
I am afraid that I have returned it. The cashmere is lovely and soft and the beret is really well made but I just found it too flimsy and light. Not what I was looking for.