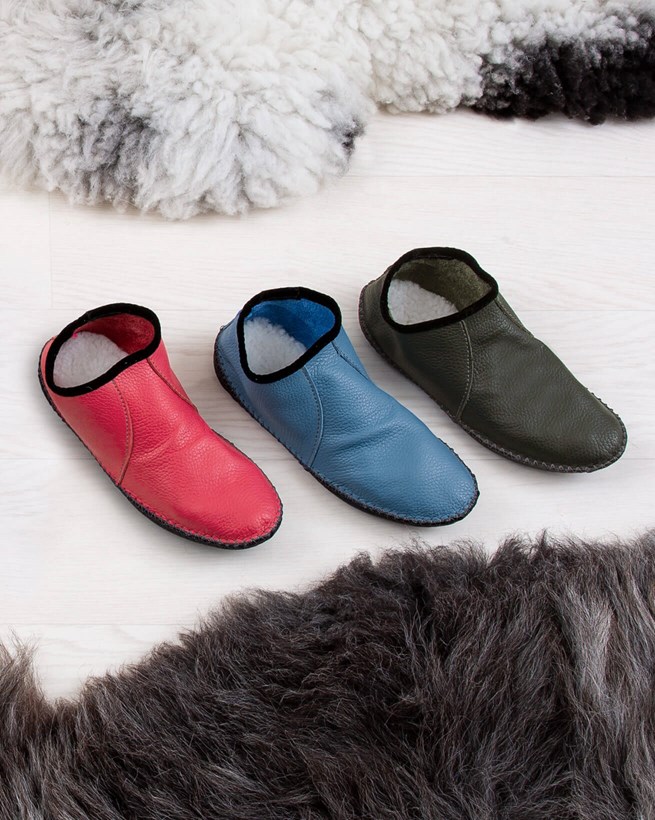 Leather Baboushka
Product Code: 7447
£62.00
Free Returns and Exchanges
On all UK orders
Product Details
Our soft soled baboushka has the super soft sheepskin base that you know and love, finished with soft supple leather and moccasin detailing and braid trim.
100% sheepskin & leather
Hand wash
Made in Great Britain
Celtic & Co. products are made with the highest quality craftsmanship and sourced from the finest materials available. While these materials have been treated with premium dyes, some dye transfer may occur onto light clothing or furniture – as with any deep, richly dyed material.
Reviews
Leather Baboushka
Add a review
By submitting a review you confirm that you agree to our T&Cs
Sorry, something went wrong. Please try again or contact us to report this error.
Thank you for taking the time to post your review. Your review may take some time to appear in the list of reviews, as all reviews are manually checked to prevent spam.
5
Louise Sion
Posted: 19 Mar 2019
Lovely soft leather in a bright lipstick pink. They are more pink than red, and fit like a glove. So comfortable to wear and like the other comments, initially they were tight to get on but three days later and no problem in fact I don't want to take them off!!
5
Merrylyn Janiga
Posted: 01 Mar 2019
I concur with all the other reviews, these baboushkas are a delight. They are not slip-on/slip-off, but by using a shoe horn I find they go on easily and without any struggle. If you need to change footwear frequently, this might be a drawback, but they are too nice to return!
5
lucy barry
Posted: 12 Feb 2019
I absolutely adore these shoes, they feel like the freedom of having bare feet only warm and soft. One of them is definitely a struggle to get on and I think I probably need the help of a shoe horn, but once they're on they're amazing and fit perfectly.
5
Rose
Posted: 16 Dec 2018
These are my absolute favorite slippers ever. They are like shearling lined gloves for your feet. I work from home so these have been on my feet all day and night since I received them. I'm contemplating purchasing a backup pair.
Loading reviews...