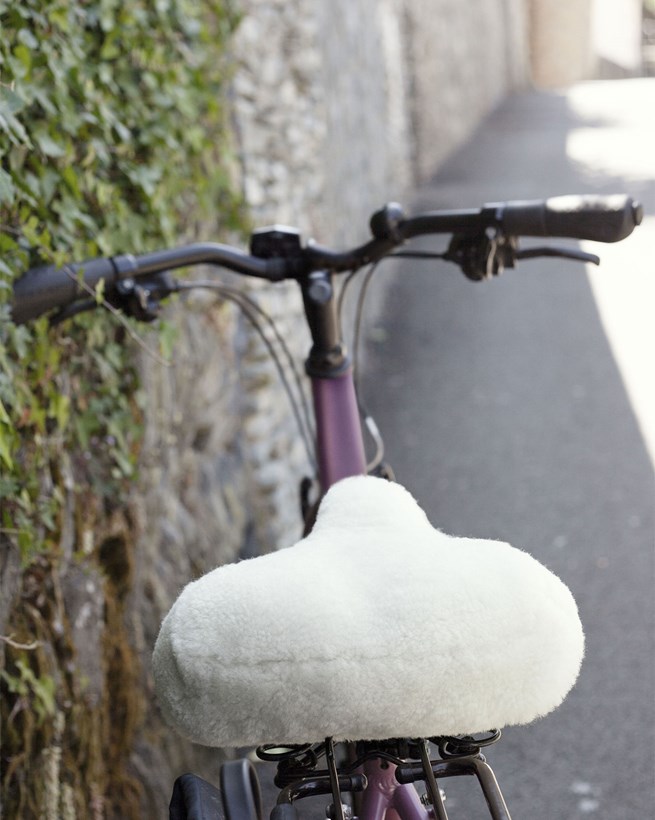 Bike Seat Cover
Product Code: 5707
$58.00
Choose size: 1 Size Only (More than 10 in stock)
Colour choice: Ivory Size choice:1 Size Only Price:$58.00
Free Standard US Shipping
Price includes US duty and taxes
Free Returns on all US orders
Product Details
100% shearling
Elasticated opening
Designed to fit traditional wide/cruiser style bike seats
9" width x 10¼" length
Our 100% shearling bike seat cover is the perfect comfort accessory for bike journeys in the summer or winter.
Add a review
By submitting a review you confirm that you agree to our T&Cs
Sorry, something went wrong. Please try again or contact us to report this error.
Thank you for taking the time to post your review. Your review may take some time to appear in the list of reviews, as all reviews are manually checked to prevent spam.
5
Alexandra Almond
Posted: 06 Sep 2019
I have mobility issues due to a disease called Vasculitis GPA which makes me breathless and standing difficult. Because of this I use an Alinker walking bike and this saddle cover fits it perfectly and is so comfortable. It has made a big difference to my life and being saddle sore is now a thing of the past! Highly recommended.