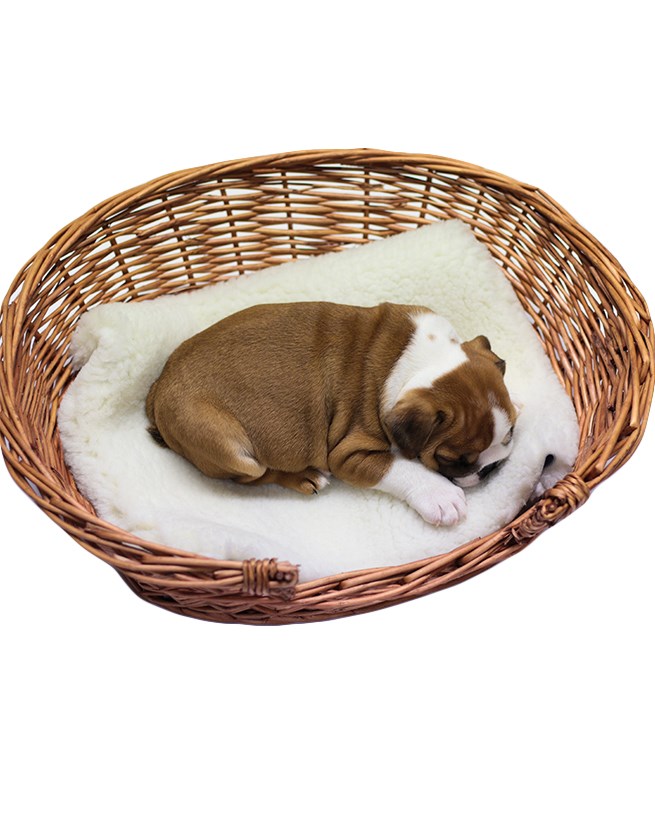 Pet Blanket
Product Code: 5701
£30.00 - £45.00
Free Returns and Exchanges
On all UK orders
Product Details
Pamper your four legged friend with our thick, cosy sheepskin with natural suede backing.
• 100% Sheepskin
• Machine washable
• Colour: Ivory
Small 50 x 40cm - £30
Medium 70 x 40cm - £40
Larger sizes can be made upon request, please call our customer services team to talk. Alternatively, we can also trim to specific size, however these would be non refundable.
* Please note - the basket is not included.

Add a review
By submitting a review you confirm that you agree to our T&Cs
Sorry, something went wrong. Please try again or contact us to report this error.
Thank you for taking the time to post your review. Your review may take some time to appear in the list of reviews, as all reviews are manually checked to prevent spam.
5
Rosemary Luck
Posted: 07 May 2019
My 🐱cat loves this blanket she's made good use of it
5
Gillian
Posted: 05 Dec 2017
Very nice small piece of sheepskin, ideal for lining my car carrier for trips to the vet, with the added bonus of being washable. The only slight negative is visible biro marks on the back, from where it was marked up for cutting. However, the cat doesn't mind!
5
Susan Armstrong
Posted: 20 Jun 2017
These pet fleecesare great for tractor drivers! My husband swears by his in the combine harvester. He started by using our no longer needed baby fleece and when that wore out, I bought some pet fleeces.
5
Jilly Green
Posted: 21 Feb 2017
Hope you like Parker's pictures, when we finally got over technical hitches; he's still happily curled up in his woolly nest, purry thanks again!x
I will make sure they get based to the marketing team, thank you so much for sending it over! :-)
Loading reviews...