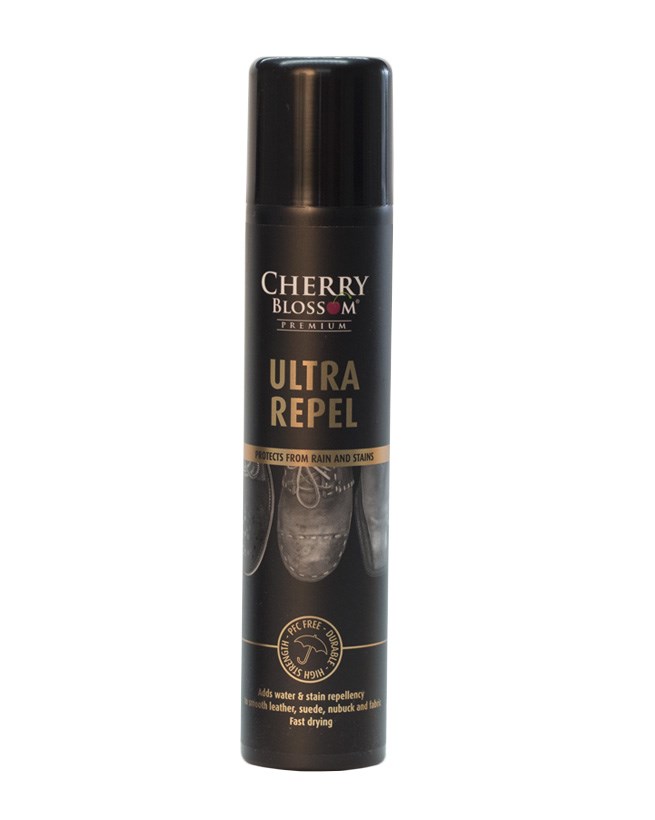 Ultra Repel
Product Code: 7322
This item is unavailable for delivery to your selected country
£7.00
Choose size: 1 Size Only (More than 10 in stock)
Colour choice: N/A Size choice:1 Size Only Price:£7.00
Free Returns and Exchanges
On all UK orders
Product Details
A revolution in footwear protection, Cherry Blossom Ultra Repel has been carefully formulated to give your shoes the very best protection against water and stains imaginable.
Whether you've a new pair of shoes you're looking to protect from getting dirty, or some old favourites you want to preserve the look of, Ultra Repel can help. By modify the surface tension of all footwear materials - including leather, nubuck, and suede - Ultra Repel causes all liquids to slide off!
Ultra Repel dries clear, and doesn't affect the finish or feel of your footwear.
Add a review
By submitting a review you confirm that you agree to our T&Cs
Sorry, something went wrong. Please try again or contact us to report this error.
Thank you for taking the time to post your review. Your review may take some time to appear in the list of reviews, as all reviews are manually checked to prevent spam.
5
Jilly Green
Posted: 13 Aug 2019
Excellent product, I use it on footwear and bags in leather, suede, nubuck, canvas and even felt fedoras; made my Celtic leather and sheep skin duffle coat even more weatherproof! Highly recommended.