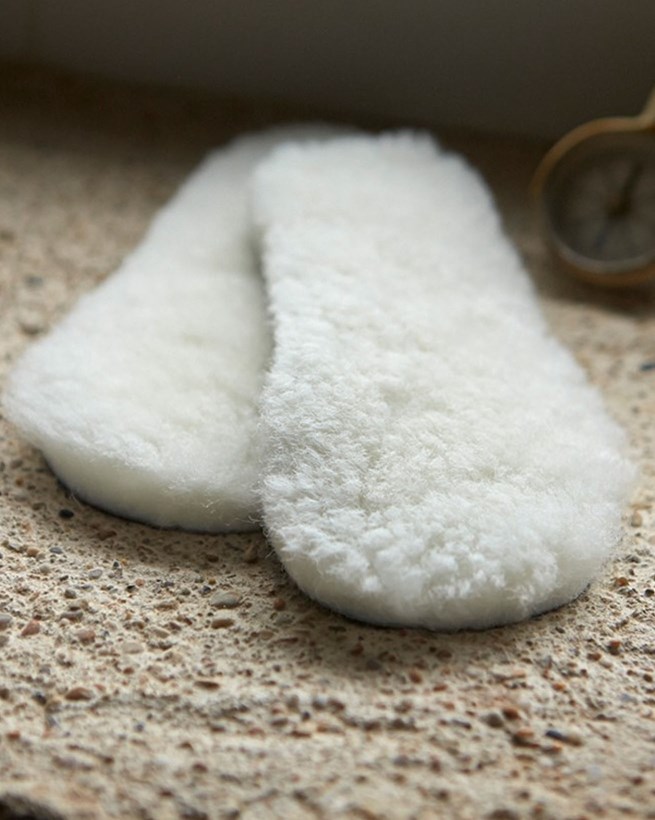 Shearling Insoles
Product Code: 5708
$29.00
Free Standard US Shipping
Price includes US duty and taxes
Free Returns on all US orders
Product Details
100% shearling
Machine washable with Celtic Wool Wash
Made in Britain
Cut to any size
Add refined quality to all of their go-to footwear, the easy way. Our bestselling insoles are crafted in beautiful ivory shearling to introduce moisture-wicking, foot-cushioning comfort to weekend adventures and long days at work.
Designed to fit pretty much any footwear, these insoles can be cut to any size (you might like to do a little trimming at home to find a totally perfect fit). These insoles are available in children's sizes too, so the whole family can enjoy the luxury of 100% British shearling.
Reviews
Shearling Insoles
Add a review
By submitting a review you confirm that you agree to our T&Cs
Sorry, something went wrong. Please try again or contact us to report this error.
Thank you for taking the time to post your review. Your review may take some time to appear in the list of reviews, as all reviews are manually checked to prevent spam.
5
Averil Skea
Posted: 06 Nov 2019
These insoles are replacing the original insoles in my cozy slippers. They have been transformed like new with these insoles.
5
EB Fraser
Posted: 24 Oct 2019
Bought these insoles to replace the original insoles in my boots. They are excellent quality and would recommend them to revamp slippers or boots for the winter.
5
Heather MacKenzie
Posted: 08 Aug 2019
I bought two pairs of these to put in my daughters Aqua lamb boots as the insides had worn down. These fitted perfectly and have made her boots comfy again.
5
Ali Gillies
Posted: 01 Jul 2019
These insoles are perfect - I bought a size larger than usual to revive a loose pair of leather slippers, and now my toes are toasty again!
Loading reviews...