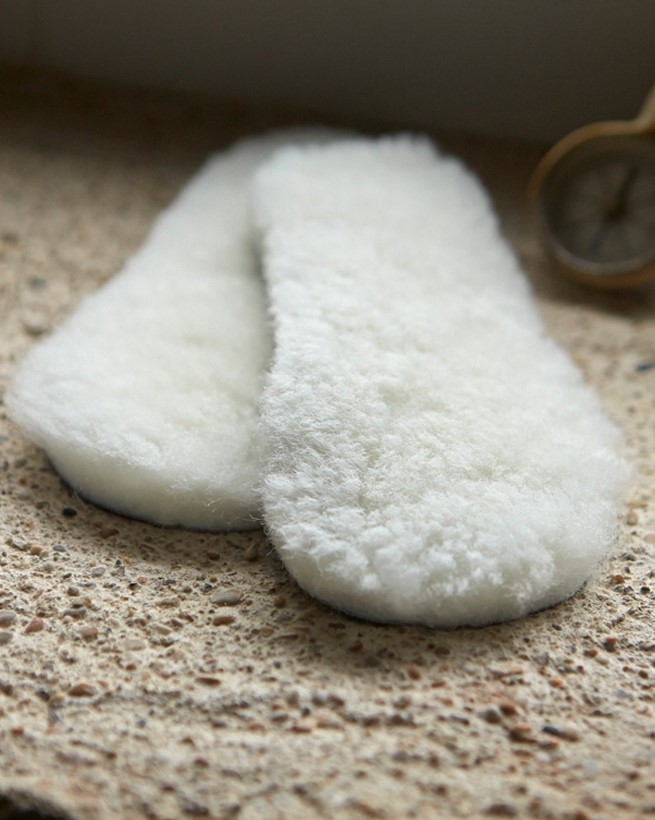 Shearling Insoles
Product Code: 5708
$29.00
Free Standard US Shipping
Price includes US duty and taxes
Free Returns on all US orders
Product Details
Make all your shoes and boots as comfortable as your cherished shearling footwear with our bestselling 100% shearling insoles. Suitable for almost all boots and shoes you can enjoy the warmth and comfort of genuine British shearling all year round. Order insoles by shoe size; some trimming may be required.
Machine washable with Celtic Wool Wash
100% shearling
Made in Britain
Reviews
Shearling Insoles
Add a review
By submitting a review you confirm that you agree to our T&Cs
Sorry, something went wrong. Please try again or contact us to report this error.
Thank you for taking the time to post your review. Your review may take some time to appear in the list of reviews, as all reviews are manually checked to prevent spam.
5
Ali Gillies
Posted: 01 Jul 2019
These insoles are perfect - I bought a size larger than usual to revive a loose pair of leather slippers, and now my toes are toasty again!
5
Eileen Watkins
Posted: 15 Apr 2019
Only the best insoles will do for my slippers which I have had a few years now, the Celtic ( New Zealand ) slides. Besides keeping my feet nice and warm, I find I don't get hard skin on my heels. I also went down a size, perfect !
5
Joanna Gray
Posted: 16 Mar 2019
These are amazing- they have revamped 2 pairs of bootie slippers and I'm considering some for my wellies- keeps feet really toastie.
5
justin
Posted: 17 Dec 2018
Great insoles, warm and soft, but sizing is way off. Fortunately I previously read reviews and ordered a size smaller. Size UK 7 fits perfectly in to my EU 42 (UK 8) size boots.
Loading reviews...