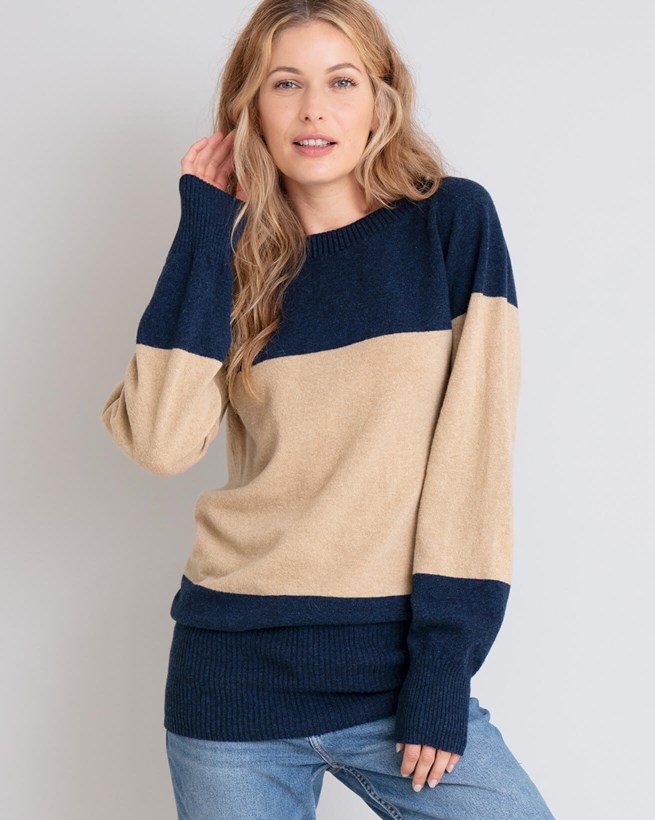 Supersoft Slouch Sweater
Product Code: 6344
$180.00
Free Standard US Shipping
Price includes US duty and taxes
Free Returns on all US orders
Product Details
One of our bestselling Geelong knits that you'll be reaching for all year round. Relaxed yet luxurious, it has a softly scooped neckline, oversized shape and a wide hem that hugs the hips.
Made with 100% Geelong Lambswool - Geelong wool has specially spun fibres which trap more air making it fabulously warm whilst being very lightweight. It is also lovely and soft against the skin.
Length: 29½"
Made in Great Britain
Hand wash
Sizes: US XS (2–4), S (4–6), M (8–10), L (12–14)
Model:
Model usually wears US size 4
Height: 5'8"
Wearing size XS here
Reviews
Supersoft Slouch Sweater
Add a review
By submitting a review you confirm that you agree to our T&Cs
Sorry, something went wrong. Please try again or contact us to report this error.
Thank you for taking the time to post your review. Your review may take some time to appear in the list of reviews, as all reviews are manually checked to prevent spam.
5
Clare Curtis
Posted: 12 Feb 2019
This is the first time I've bought knitwear from Celtic, though I've been a fan of your house boots for years. I'm delighted with my jumper which I bought in the navy and autumn alongside the biscuit coloured merino lounge pants. It's a lovely quality jumper which fits my busty frame well. I often find that clothing pulls at the front but the generous style of your knitwear is just perfect. I'm really pleased with my purchase.
5
Joanna nowosad
Posted: 07 Feb 2019
I got the green, it's a beautiful soft colour and easy to wear, I got the large size and I'm usually a size 16, it's a generous fit but I like that, it's also very soft for a wool jumper.
5
Kathryn Van Howe
Posted: 25 Jan 2019
I bought this in navy in the Autumn and absolutely love it. It is very soft and perfect with a t-shirt under it in very cold weather. I would say that the sizing is quite generous and I normally wear a 12 but the small fits me perfectly with plenty of room. I wish you did it in burgundy - I have the knitted dress in burgundy which I bought several years ago and love that too!
5
Diana Richardson
Posted: 04 Jan 2019
My favourite jumper from Celtic (and I have quite a few!) I now have three in this style - the navy, moss and teak. So soft and just the right length to feel slouchy but still stylish. The perfect antidote to the winter chills! Buy it - you won't regret it!
Loading reviews...