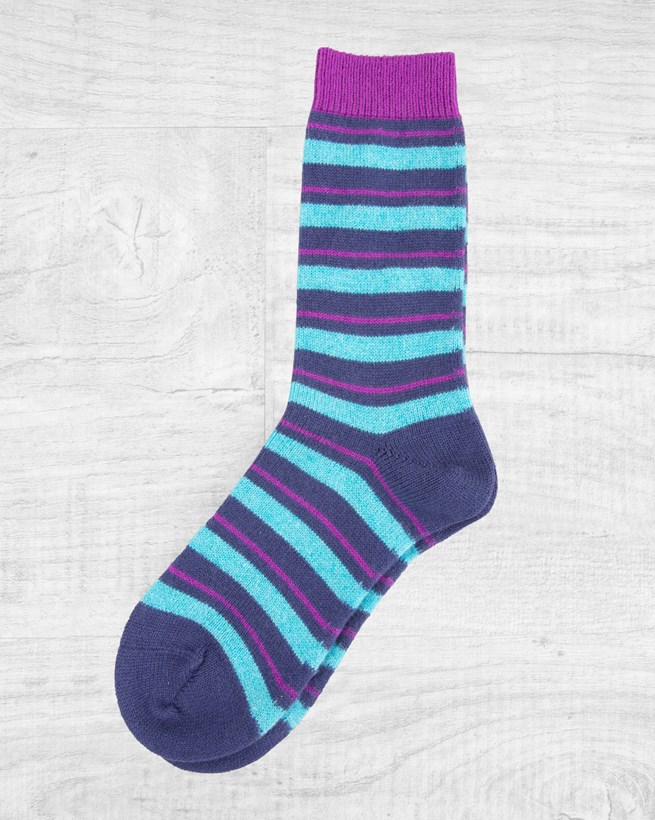 Cashmere Striped Socks
Product Code: 7268
$66.00
Choose size: 1 Size Only (Only 1 item in stock)
Colour choice: Royal Blue Size choice:1 Size Only Price:$66.00
Free Standard US Shipping
Price includes US duty and taxes
Free Returns on all US orders
Product Details
Add a splash of colour and comfort to your wardrobe with these gorgeous and fun cashmere socks.
Other colours available for Christmas 2016.
Made in Great Britain
85% cashmere, 15% nylon
Handwash only
One size: US 6-9
Reviews
Cashmere Striped Socks
Add a review
By submitting a review you confirm that you agree to our T&Cs
Sorry, something went wrong. Please try again or contact us to report this error.
Thank you for taking the time to post your review. Your review may take some time to appear in the list of reviews, as all reviews are manually checked to prevent spam.
5
Jane Scott-Hall
Posted: 05 Jan 2017
Bought a pair each for myself, my daughter and my Mum for Christmas, all different. They are beautiful, the cashmere is so soft and cosy and just love the vibrant colours, blue being my daughter's favourite colour and purple being mine!