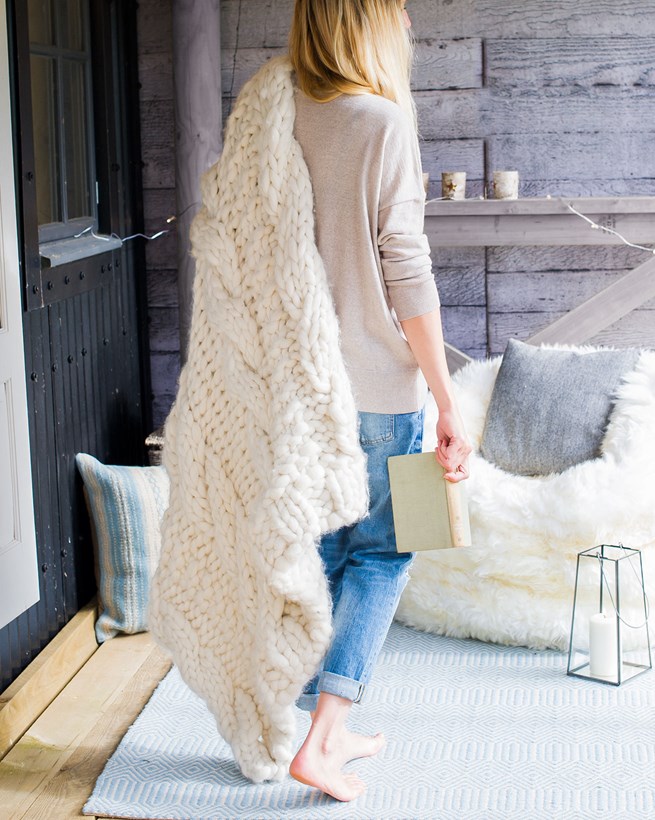 Chunky Cable Throw
Product Code: 7424
Choose size: 1 Size Only (4 items in stock)
Colour choice: Ivory Size choice:1 Size Only Price:$755.00
Free Standard US Shipping
Price includes US duty and taxes
Free Returns on all US orders
Product Details
Handcrafted in Cornwall, this amazing chunky cable throw is made from pure merino lambswool, resulting in a super soft, super chunky piece you won't be able to take your hands off!
100% merino lambswool
Made in Britain
Approx 58" x 36"
Reviews
Chunky Cable Throw
Add a review
By submitting a review you confirm that you agree to our T&Cs
Sorry, something went wrong. Please try again or contact us to report this error.
Thank you for taking the time to post your review. Your review may take some time to appear in the list of reviews, as all reviews are manually checked to prevent spam.