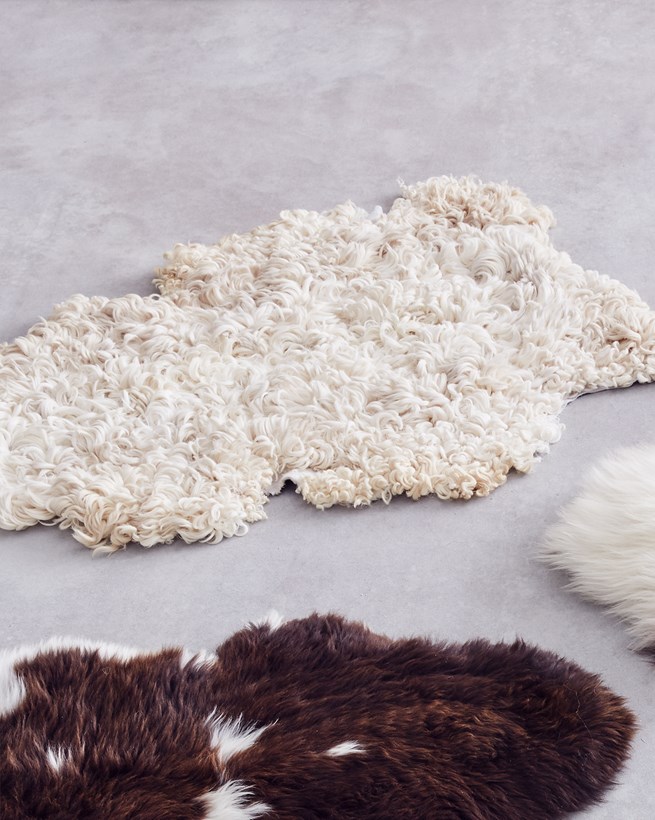 White Face Dartmoor Rug
Product Code: 7428
$215.00
Choose size: 1 Size Only (This item is currently being made. Placing an order today will result in it being ready to despatch in approximately 1 week.)
Colour choice: Ivory Size choice:1 Size Only Price:$215.00
Free Standard US Shipping
Price includes US duty and taxes
Free Returns on all US orders
Product Details
From our special small holders selection, with thick but curly wool. Characterised by a beautiful collection of tight ivory curls, it would look great over a chair or stool.
100% shearling
Made in Great Britain
Approx: 37" x 33"
Dry clean only
Reviews
White Face Dartmoor Rug
Add a review
By submitting a review you confirm that you agree to our T&Cs
Sorry, something went wrong. Please try again or contact us to report this error.
Thank you for taking the time to post your review. Your review may take some time to appear in the list of reviews, as all reviews are manually checked to prevent spam.
5
kristin havlick
Posted: 09 Feb 2018
do you know when you might be getting the white face dartmoor rug back in stock? Thx K
Hi Kristin, we're expecting some in about 4 weeks, you should now to be able to order them via the website so it will be dispatched as soon as it comes in to us. :-)
5
Geraldine Gill
Posted: 07 Dec 2017
I love this sheepskin rug. I have it draped over a chair and it looks and feels sumptuous. Thanks for a lovely product.
4
Judith Sayers
Posted: 06 Apr 2018
Not entirely happy with the colour which at times looks yellow or dirty. The parts on each side are flat in places though I appreciate it is the nature of the skin but others may think there is a fault. Perhaps it would have been better dyed white and cleaned better on the skin side. Very attractive curls.