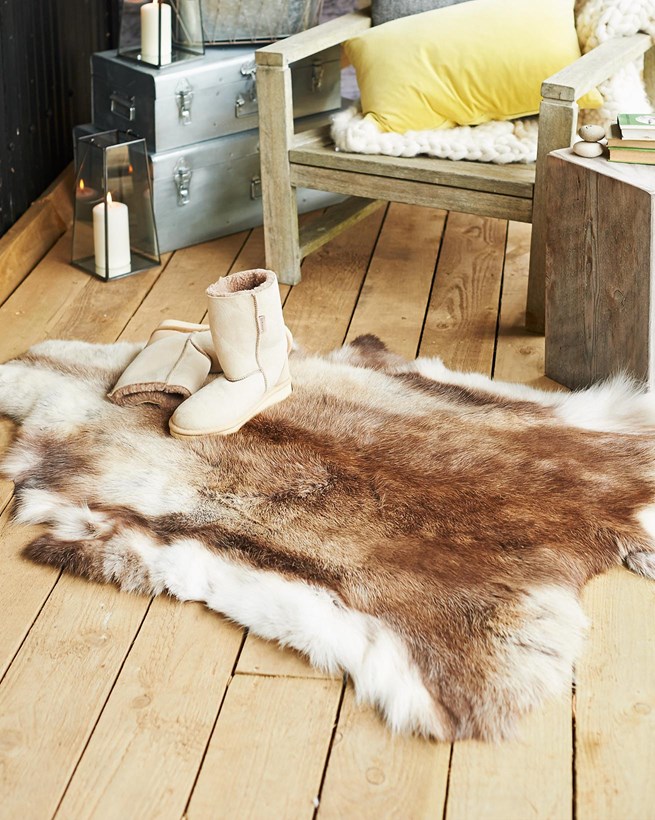 Nordic Rug
Product Code: 7233
$435.00
Choose size: 1 Size Only (4 items in stock)
Colour choice: Natural Size choice:1 Size Only Price:$435.00
Free Standard US Shipping
Price includes US duty and taxes
Free Returns on all US orders
Product Details
With its naturally soft handle and calming tonal colours, this beautiful rug will work in many interiors. Each rug is completely unique, and will add style and warm to your home. It is made from 100% reindeer hide, which is a natural by-product of the food industry.
100% hide
Size: L59 x W30 inches (approx.)
Dry clean only
To avoid excessive shedding, we recommend that you keep your Nordic Rug in a cool dry place out of direct sunlight and avoiding high footfall areas. Only vacuum on low. Always handle with care when moving, ensuring the rug is rolled in the direction of the hair and do not fold.
Add a review
By submitting a review you confirm that you agree to our T&Cs
Sorry, something went wrong. Please try again or contact us to report this error.
Thank you for taking the time to post your review. Your review may take some time to appear in the list of reviews, as all reviews are manually checked to prevent spam.