---
Striving For A Better Fashion Future
Our record of the conscious efforts that we are making to improve our operational effects upon the environment.
---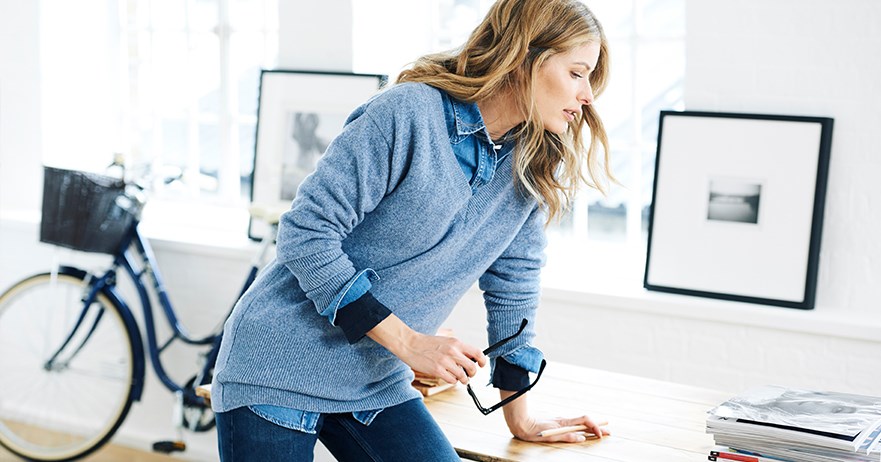 Evaluating Our Internal Operations
From the beginning of this year we have developed an internal Sustainability Working Group who meet monthly to discuss topics such as our environmental impact, plastic reduction and energy consumption.
The group includes employees from all areas of the business who work in different departments at various levels to gain a holistic approach to our internal reviews. Our company founders and directors Nick and Kath Whitworth also attend these meetings and have an active role in driving a working environment that is positive for their employees and the environment alike.
Since 2015 We Have Achieved:
60,000 less single use plastic bags used in our storage and shipping processes.
With 35,000 of those removed from products made in our workshop.
25,000 cardboard wraps ordered in replace of plastic bags.
These sleeves are made in Cornwall and constructed from varying percentages of recycled product, they're also 100% recyclable.
The plastic bags that do enter our warehouse, are now circulated around 7 times before being disposed of responsibly.
We also reuse cardboard packaging as much as possible.
1/3 of all business waste is recycled.
The Next Steps
Our main focuses include responsible disposal of all company waste and developing recycling education and initiatives, alongside encouraging employees to use pencils and recycled stationary over disposable single use plastic goods.
In collaboration with our support of Surfers Against Sewage, we are also evaluating alternatives to our plastic packaging in the warehouse. Whilst this is currently 100% recyclable, we feel like we could be doing better. For this reason, we are trialling the use of alternative materials to ensure that we are operating with maximum consideration for our environment and our customers.
If you have any suggestions for us on any of these area's or additional focuses for medium businesses to make significant change, please don't hesitate to contact us, we'd love to hear from you.
Watch this space for exciting updates...