Best Seller
Reversible Toscana Vest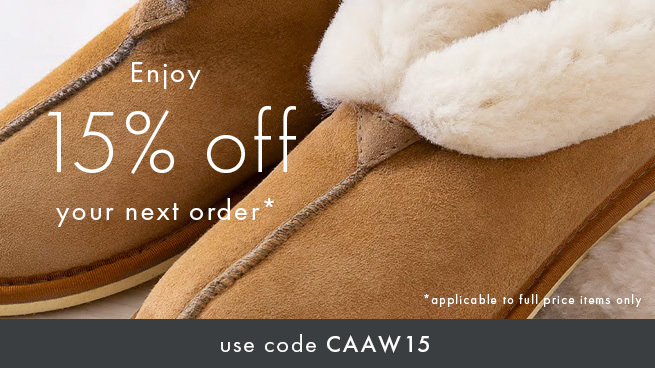 Product Details
Invest in two looks in one with our reversible gilet, featuring fluffy Toscana wool on one side and panelled suede on the other for a choice of effects.
Securing at the front with a suede tie that you can leave loose if you wish, it's a luxurious option for keeping your core warm as you ramble through countryside or stroll along sandy beaches.
Slip it on over one of our flecked Donegal knits and add a cable-knit beanie for toasty warmth on frosty days.
100% Toscana shearling
Reversible construction
Suede-tie closure
Made in Europe
We don't currently offer a gift-boxing service for our shearling coats. All of our outerwear is sent in re-usable coat bags to ensure they arrive in perfect condition.
Product code: 5800
Material
Made with 100% Sheepskin: There's a reason why we use sheepskin so much. This incredible material balances form with function, offering a chic look with lightweight insulation in the winter and temperature regulation when the warmer months roll around.
For these reasons and many more, we guarantee you'll be turning to this stylish investment time after time!
Please be aware that as sheepskin is a natural product, variances within the colour and texture of these products is to be expected.
STYLE IT WITH
Size & Fit
Features:
Please be aware that as shearling is a natural product, variances within the colour and texture of our outerwear is to be expected.
Model:
The model's height is 5'8" / 173cm.
She usually wears CA 4 and wears a size CA 4 here.
Care
All of our shearing outerwear garments are specialist dry clean only. They are pre-treated to resist marks and stains before they leave us, however, over time you may wish to reapply this treatment at home, and this can be done by using a high-quality protector spray, on the suede/leather side of your garment. Please ensure that you follow the instructions on the can and hold the product at the required distance so that the liquid cannot run down the garment. If your shearling outerwear does become marked, it can be easily sponged and brushed, but for a complete clean, please send it to a specialist dry cleaner.
Show More