Linen Short Sleeve Henley Top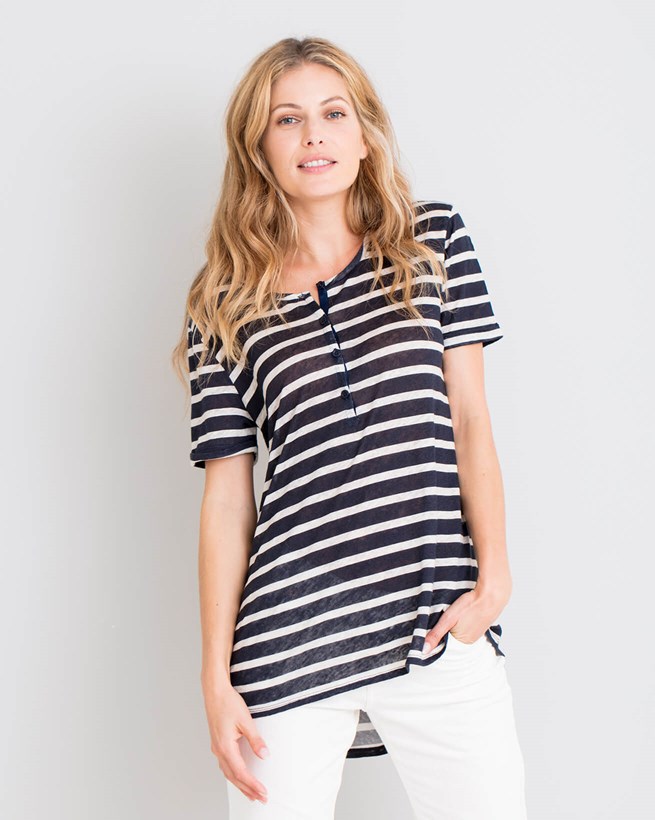 Linen Short Sleeve Henley Top
Product Code: 7471
£64.00
Free tracked shipping to Canada
Free returns on all Canadian orders
Product Details
With a dropped back finish, this classic top will be your go to layer throughout the warmer months.
Made with 100% Linen - Linen is lightweight and breathable, allowing cool air to pass through and keep skin cool and comfortable. Linen is a natural hypoallergenic and antibacterial fibre – the perfect choice for warmer weather.
Length - front: 27", back: 31"
Made in Europe
Machine washable
Model usually wears CA size 4
Height: 5' 8"
Wearing CA size 4 here
Reviews
Linen Short Sleeve Henley Top
Add a review
By submitting a review you confirm that you agree to our T&Cs
Sorry, something went wrong. Please try again or contact us to report this error.
Thank you for taking the time to post your review. Your review may take some time to appear in the list of reviews, as all reviews are manually checked to prevent spam.
5
Barbara Harwood
Posted: 30 Apr 2019
A lovely easy to wear top, that's lightweight too, great fit for me and the usual great material. Can't wait to wear it.
5
PAMELA MOFFATT
Posted: 10 Apr 2019
I really like this top , it runs big so advise going a size down if you don't like too loose which I normally don't , but this was okay. I wore with a tank underneath and it worked out fine. Its very well made just like all Celtic Products. More Colors please
5
Jilly Green
Posted: 05 Apr 2018
Lovely casual top, I had thought an 8 might be too big as I'm size 4, but the quality of the linen and the longer length makes for a very fetching drape and the sleeves sit well too...more colours would be great (or black!) meanwhile I'll get another in navy!