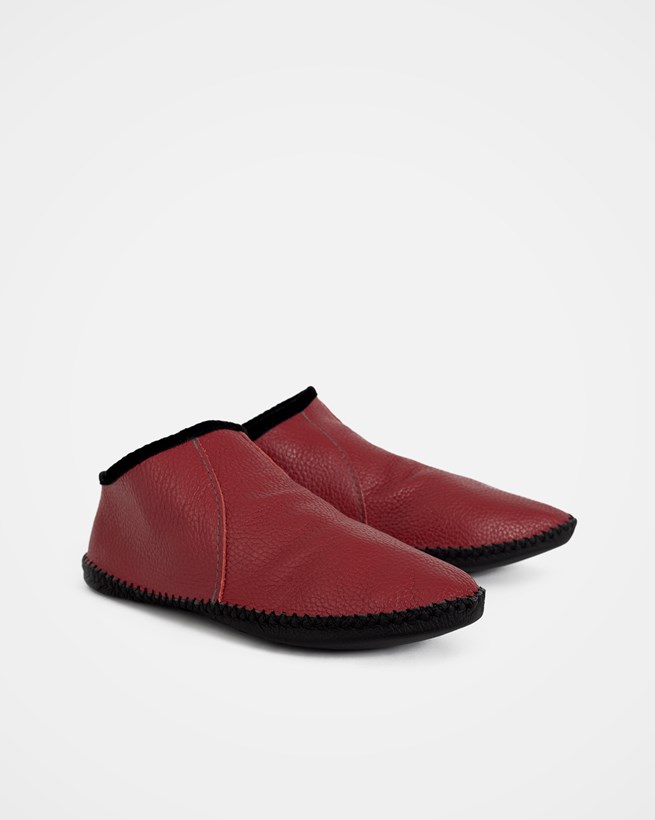 Leather Baboushka
Product Code: 7447
£76.00
Free tracked shipping to Canada
Price includes all Canadian duty and taxes
Free returns on all Canadian orders
Product Details
100% shearling & leather
Hand wash
Made in Britain
Inspired by traditional Moroccan footwear, our take on the babouche slipper is one for your everyday rotation.
Crafted in supple leather with plush shearling inside, our baboushka shoes are elegantly accented with braided trims and moccasin stitching.
The soft sole makes this pair perfect for tucking into your bag on mini breaks and adventurous holidays.
Celtic & Co. products are made with the highest quality craftsmanship and sourced from the finest materials available. While these materials have been treated with premium dyes, some dye transfer may occur onto light clothing or furniture – as with any deep, richly dyed material.
Reviews
Leather Baboushka
Add a review
By submitting a review you confirm that you agree to our T&Cs
Sorry, something went wrong. Please try again or contact us to report this error.
Thank you for taking the time to post your review. Your review may take some time to appear in the list of reviews, as all reviews are manually checked to prevent spam.
5
LINDA DUNCAN
Posted: 14 Oct 2019
Look lovely. Nice feel, fit well and I'm sure will keep me cosy this winter.
5
Joan Kennedy
Posted: 14 May 2019
Love these slippers as much as I hoped I would. I chose the lipstick shade & it is such a pretty colour. The slippers are beautifully made and so comfortable. I agree they are not slip on, slip off slippers but worth the effort to experience such bliss. I will probably order another pair!
5
Anne Olney
Posted: 08 May 2019
This footwear is just fabulous. Should have started wearing them years ago. Easy to put on, they keep my feet warm (difficult when one is very old!) and fit beautifully. I am showing them off to all my friends. Hope you derive loads of orders!
5
Louise Sion
Posted: 19 Mar 2019
Lovely soft leather in a bright lipstick pink. They are more pink than red, and fit like a glove. So comfortable to wear and like the other comments, initially they were tight to get on but three days later and no problem in fact I don't want to take them off!!
Loading reviews...