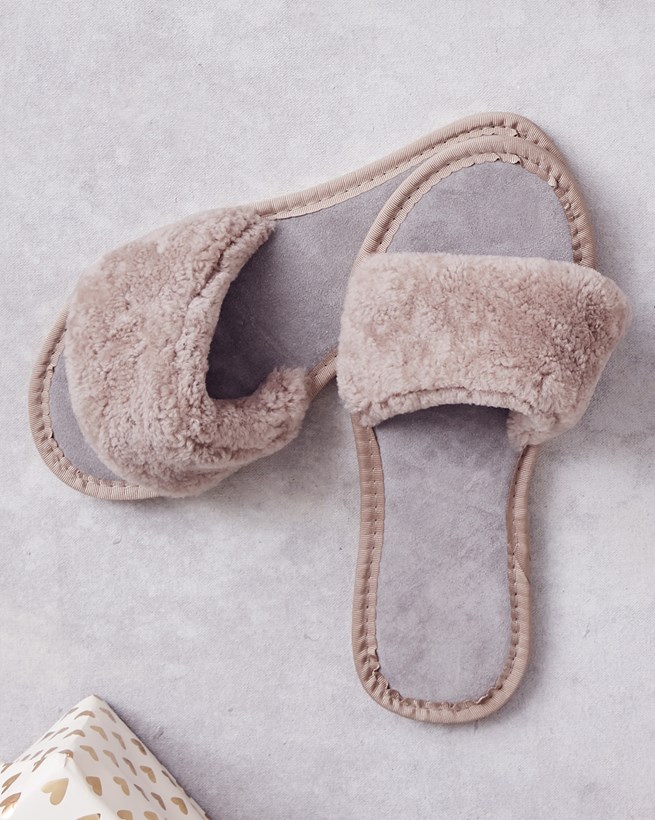 Sheepskin Sliders
Product Code: 7554
£60.00
Free tracked shipping to Canada
Free returns on all Canadian orders
Product Details
The perfect slipper for those with extra warm feet, these sheepskin sliders feature a cushioned suede footbed and a lightweight rubber sole.
Made in Britain
100% Sheepskin
Machine washable with Celtic Wool Wash
Reviews
Sheepskin Sliders
Add a review
By submitting a review you confirm that you agree to our T&Cs
Sorry, something went wrong. Please try again or contact us to report this error.
Thank you for taking the time to post your review. Your review may take some time to appear in the list of reviews, as all reviews are manually checked to prevent spam.
4
Frances Furlong
Posted: 22 Jan 2019
These are my favourite summer sliders. Not as good or practical as the original version with the skin side on the toe band as it were rather than the fur but I wore the old version to death and was happy to find something similar but obviously would love the original back - its a classic.