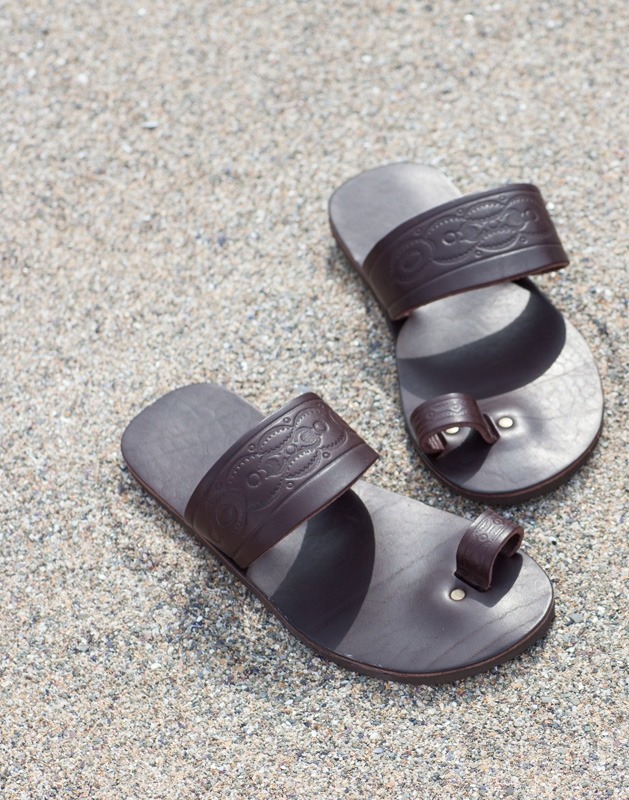 Celt Sandals
Product Code: 2500
was: £40.00
now: £24.00
save 40%
Colour choice: Mocca Size choice:5 Price:£24.00
Free tracked shipping to Canada
Free returns on all Canadian orders
Product Details
Inspired by traditional Nepalese sandals, these artisan toe-ring slides are one of our best-selling Summer styles. They are handmade in our Cornish workshop from veg-tanned leather and finished with practical and lightweight rubber soles.
100% Leather upper and insole
Durable rubber soles
Sponge clean
Made in Great Britain
Adult sizes 5-15
Add a review
By submitting a review you confirm that you agree to our T&Cs
Sorry, something went wrong. Please try again or contact us to report this error.
Thank you for taking the time to post your review. Your review may take some time to appear in the list of reviews, as all reviews are manually checked to prevent spam.
5
Linda Geraghty
Posted: 05 Feb 2014
Have been buying these sandals for many years, and every year I keep my fingers crossed that Celtic are still selling them. Will keep them crossed this year :)