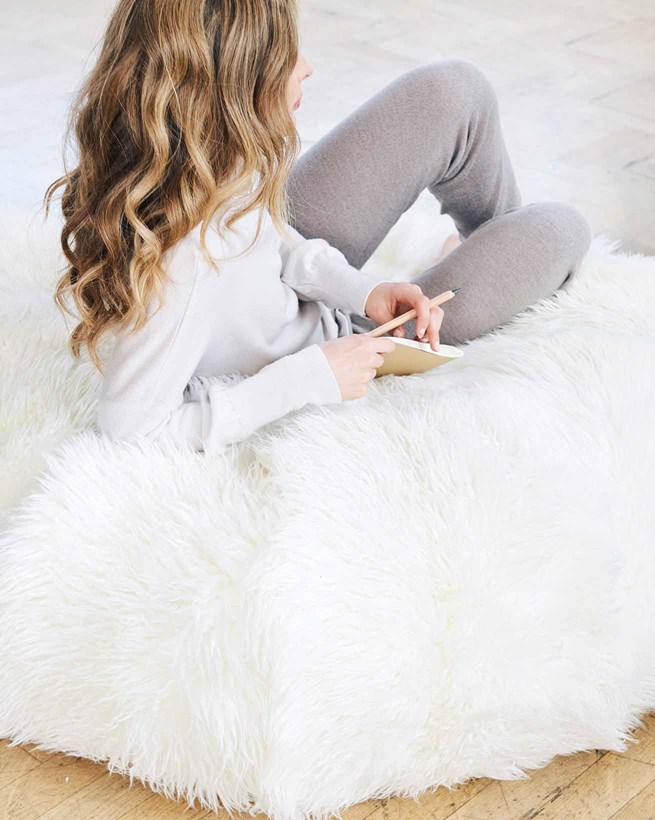 Shearling Yeti Beanbag
Product Code: 5103
This item is unavailable for delivery to your selected country
Choose size: Large (4 items in stock)
Colour choice: Ivory Size choice:Large Price:£945.00
Free tracked shipping to Canada
Price includes all Canadian duty and taxes
Free returns on all Canadian orders
Product Details
Treat your living space to our gorgeous Yeti beanbag made from top quality shearling with luxuriously long, sumptuous wool. Filled with fire-retardant beans housed in an internal net lining, it is available in two sizes.
• 100% Shearling
• Specialist dry-clean
• Colour: Ivory
• Medium 91cm diameter x 55cm high (approx)
• Large 106cm diameter x 55cm high (approx)

Please note:
• Bean Bags will be left UNFILLED for delivery outside of the UK mainland due to prohibitive postal charges.
• This item cannot be gift wrapped.

Reviews
Shearling Yeti Beanbag
Add a review
By submitting a review you confirm that you agree to our T&Cs
Sorry, something went wrong. Please try again or contact us to report this error.
Thank you for taking the time to post your review. Your review may take some time to appear in the list of reviews, as all reviews are manually checked to prevent spam.