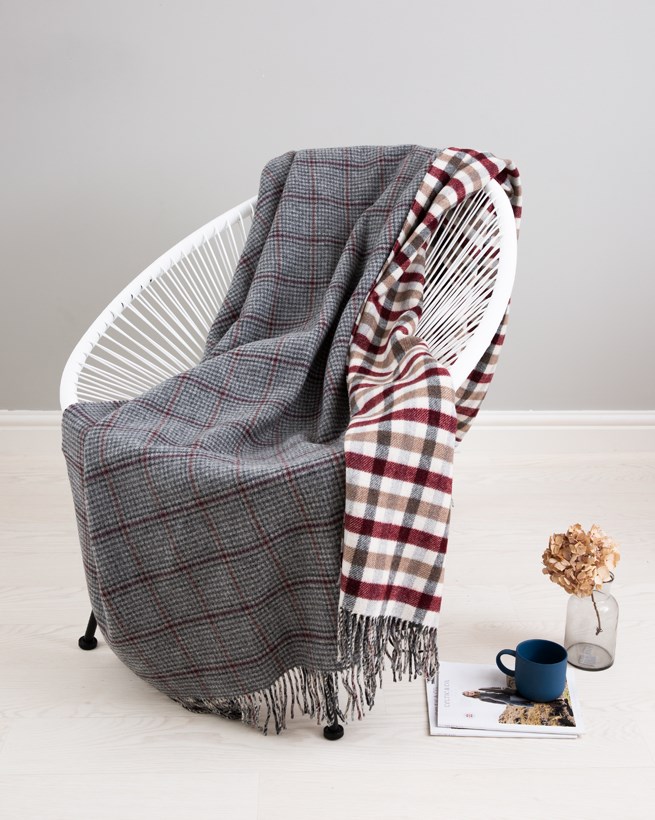 Double Faced Throw
Product Code: 7492
£225.00
Choose size: 1 Size Only (3 items in stock)
Colour choice: Houndstooth & Check Size choice:1 Size Only Price:£225.00
Free tracked shipping to Canada
Price includes all Canadian duty and taxes
Free returns on all Canadian orders
Product Details
Whether used for snuggling up or draped over a chair, these traditional lambswool throws are the perfect addition to any room.
100% Lambswool
Made in Britain
Dry clean only
Size: 75 x 55"
Reviews
Double Faced Throw
Add a review
By submitting a review you confirm that you agree to our T&Cs
Sorry, something went wrong. Please try again or contact us to report this error.
Thank you for taking the time to post your review. Your review may take some time to appear in the list of reviews, as all reviews are manually checked to prevent spam.