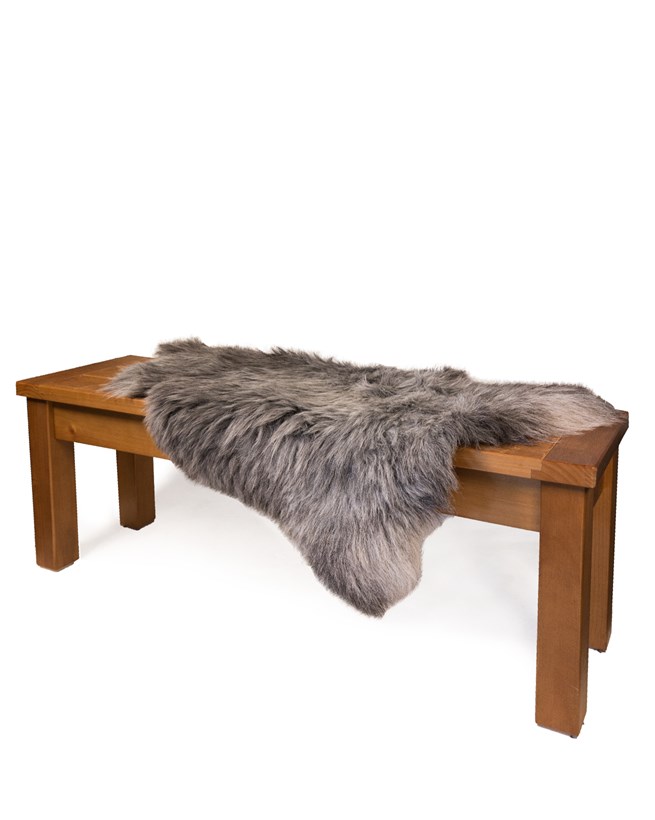 Herdwick Rug
Product Code: 7426
£120.00
Choose size: 1 Size Only (More than 10 in stock)
Colour choice: GREY TIPPED Size choice:1 Size Only Price:£120.00
Free tracked shipping to Canada
Price includes all Canadian duty and taxes
Free returns on all Canadian orders
Product Details
From our special small holders selection, with thick wool and a unique pattern. Characterised by a slightly more course texture, the individual tone of each come in varying shades of grey, and would look great over a chair or stool.
100% shearling
Made in Britain
Approx: 38" x 25"
Dry clean only
Add a review
By submitting a review you confirm that you agree to our T&Cs
Sorry, something went wrong. Please try again or contact us to report this error.
Thank you for taking the time to post your review. Your review may take some time to appear in the list of reviews, as all reviews are manually checked to prevent spam.
5
Carolyn Etherington
Posted: 06 Oct 2017
A truely beautiful sheepskin rug. I have always loved Herdwick sheep. Many thanks!